Babylon 5 Page
Babylon 5 is set in the 24th century and centers around a giant space station set in neutral space - a diplomatic and military nexus for Earthforce.
---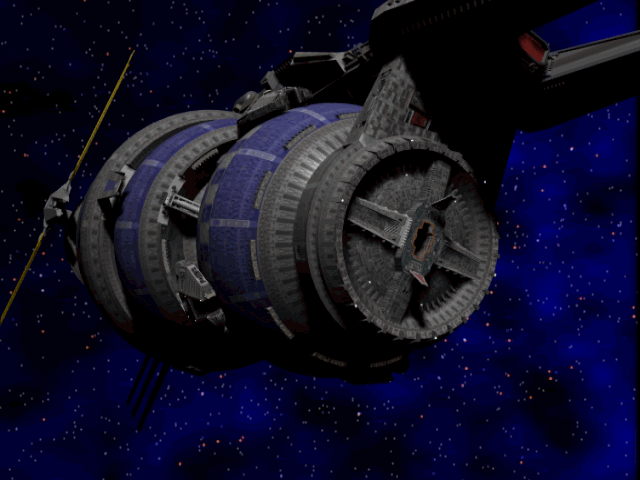 ---
There are many alien races, the main ones are:

The highly advanced Mimbari, who 10 years before Babylon 5 was completed nearly wiped out the human race in an epic war.
The Vorlons, a super advanced race who destroy any trespassers in their empire.
The Centauri, who look almost human and claimed to be when they made contact with the human race for the first time.
The Narn, a race that was conquered by the Centauri but physically more stronger.
The Humans, a major power in the universe.
The Non-aligned alien races, a "rag-tag" group of alien races.
The Shadows, evil spider like aliens and one of the oldest races in the galaxy.
---
Download the opening speech for all the current series


Babylon 5 links
Babylon 5 wavs - over 400
Babylon 5 quicktimes - loads and very big (about 20Mb each QT)
Babylon 5 animation
Babylon 5 Multimedia Page
Official B5 web site
---